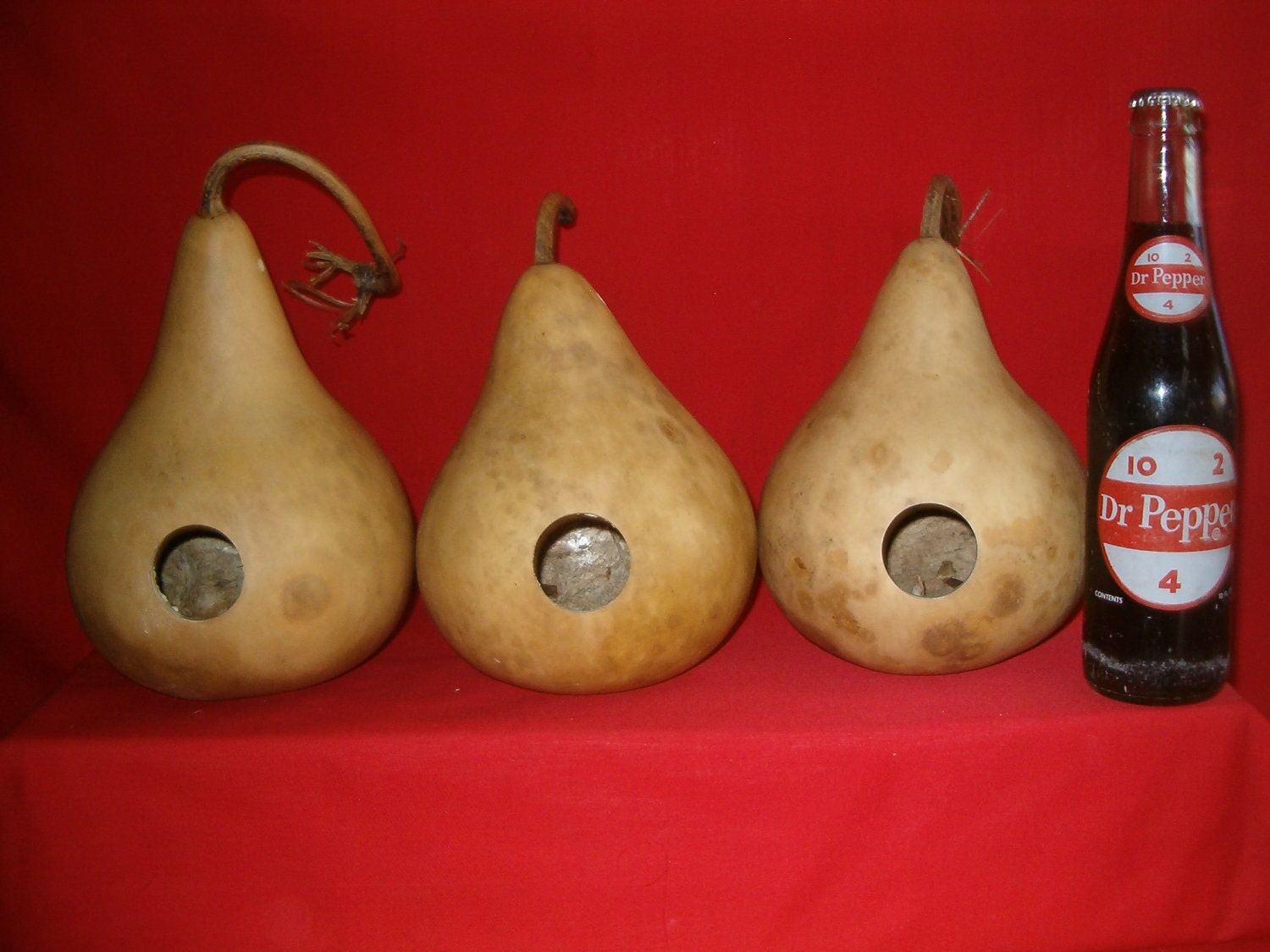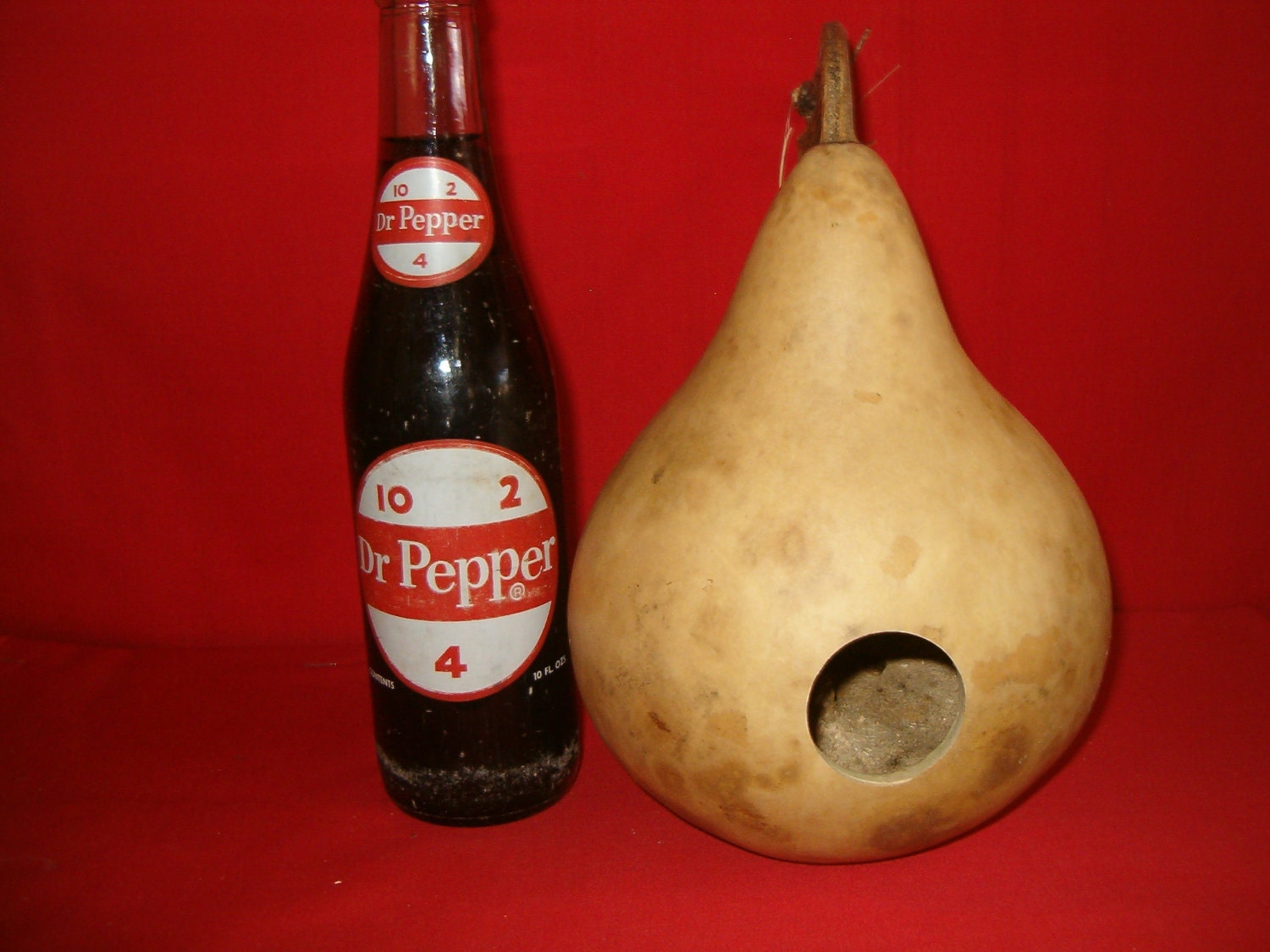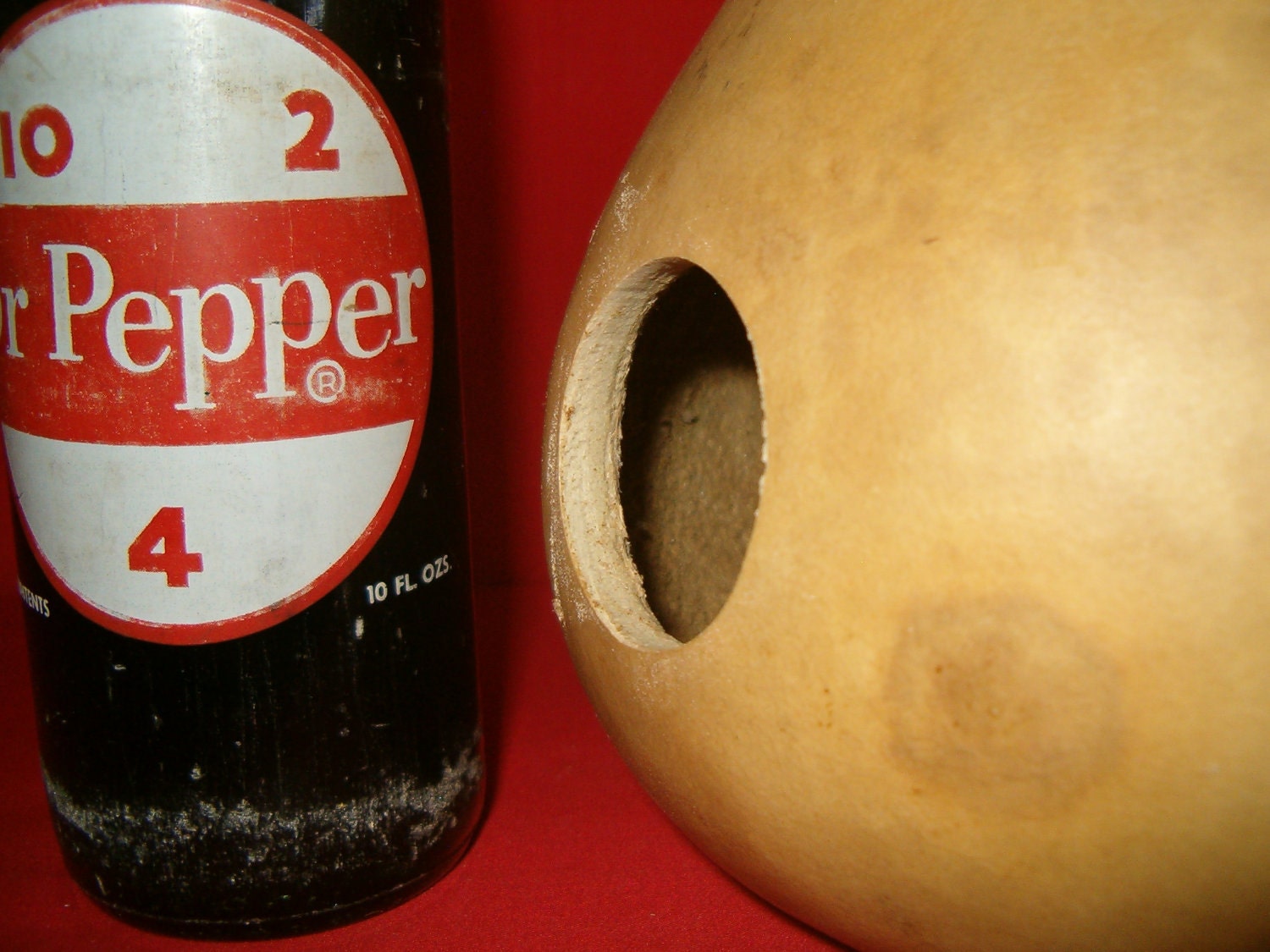 Quantity: Group of 3
Diameter: Appx. 6 inches to 6-3/4 inches
Height: Appx. 7-3/4 inches to 9-1/2 inches
Entrance Hole bored 1-1/4 inch
4 Drainage Holes in bottom
2 Holes at top for a hanging cord
Shape and size will vary from one group of 3 to the next group of 3
Excellent quality and thickness for long lasting birdhouses. These gourd birdhouses have been cleaned inside and outside. These birdhouses are ready to hang as is or paint and decorate as you wish.