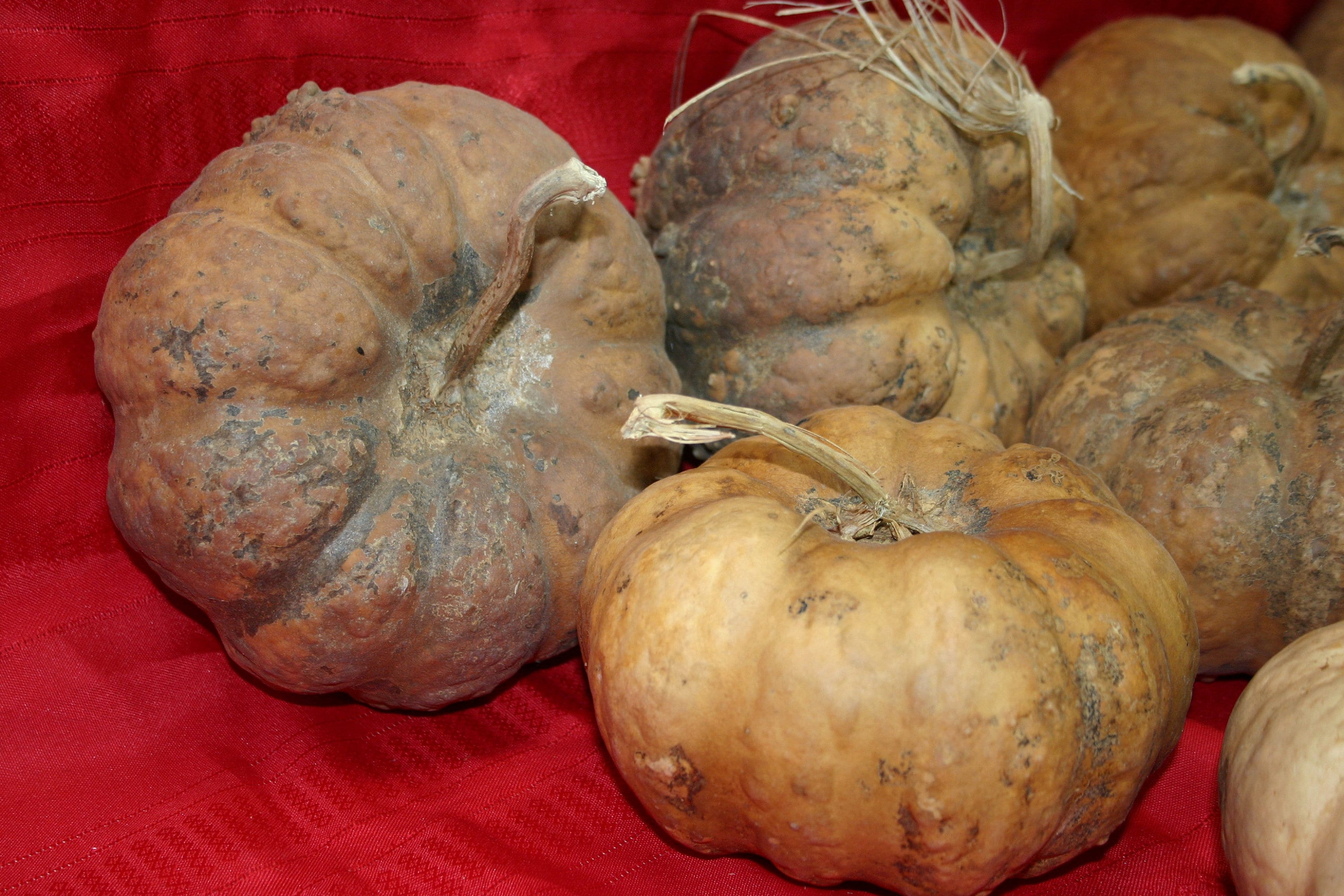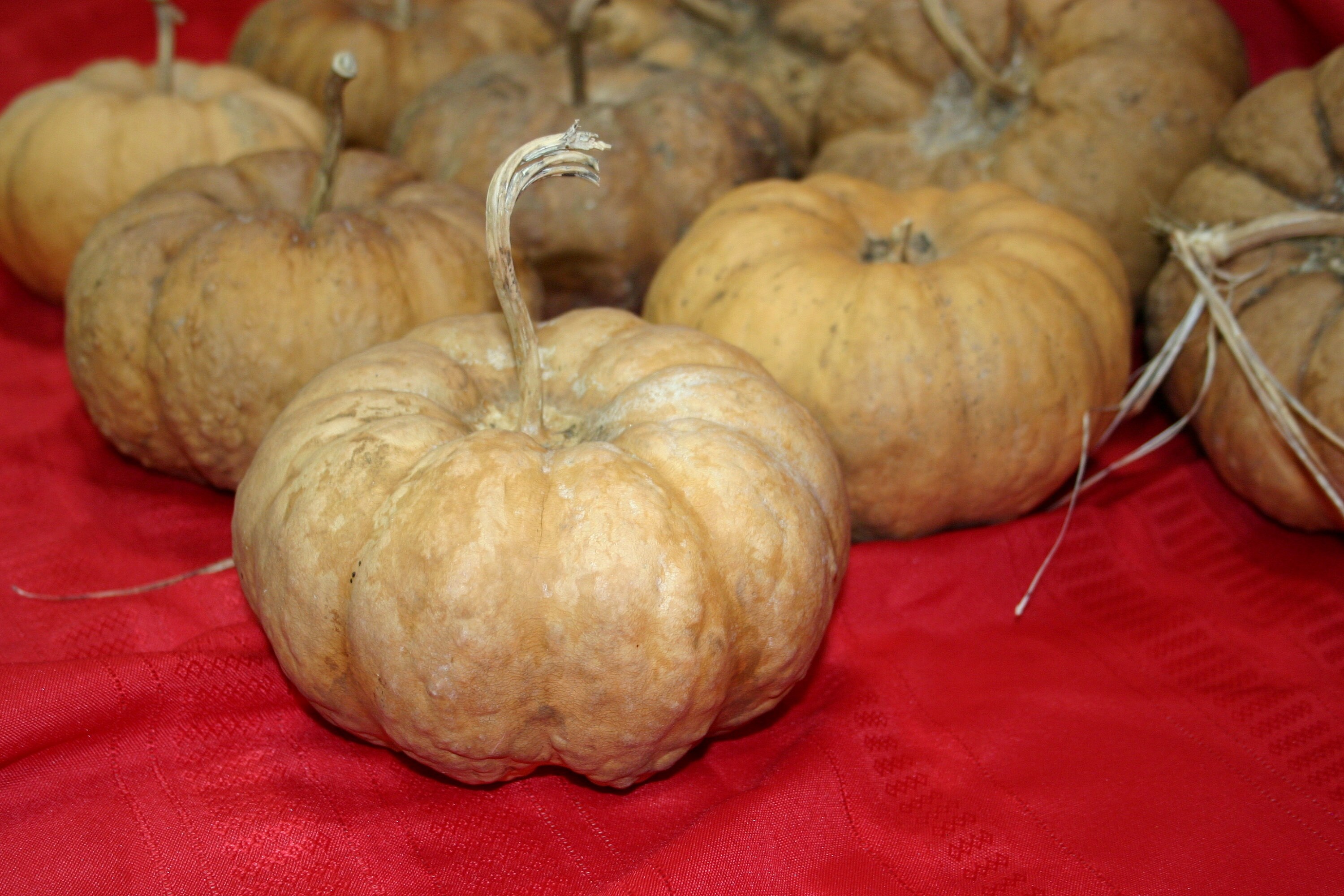 Quantity: Groups of 10 Quality Cheese Gourds
Diameter: Appx. 4 inches up to 6-1/2 inch
Height: Appx. 3-1/2 inches to 4-1/2 inches
Moderately thick, hard, quality gourds. Some will have some gray marbling. Some gourds will have stems. These make great pumpkins for the fall. They can be stained, dyed, or painted.