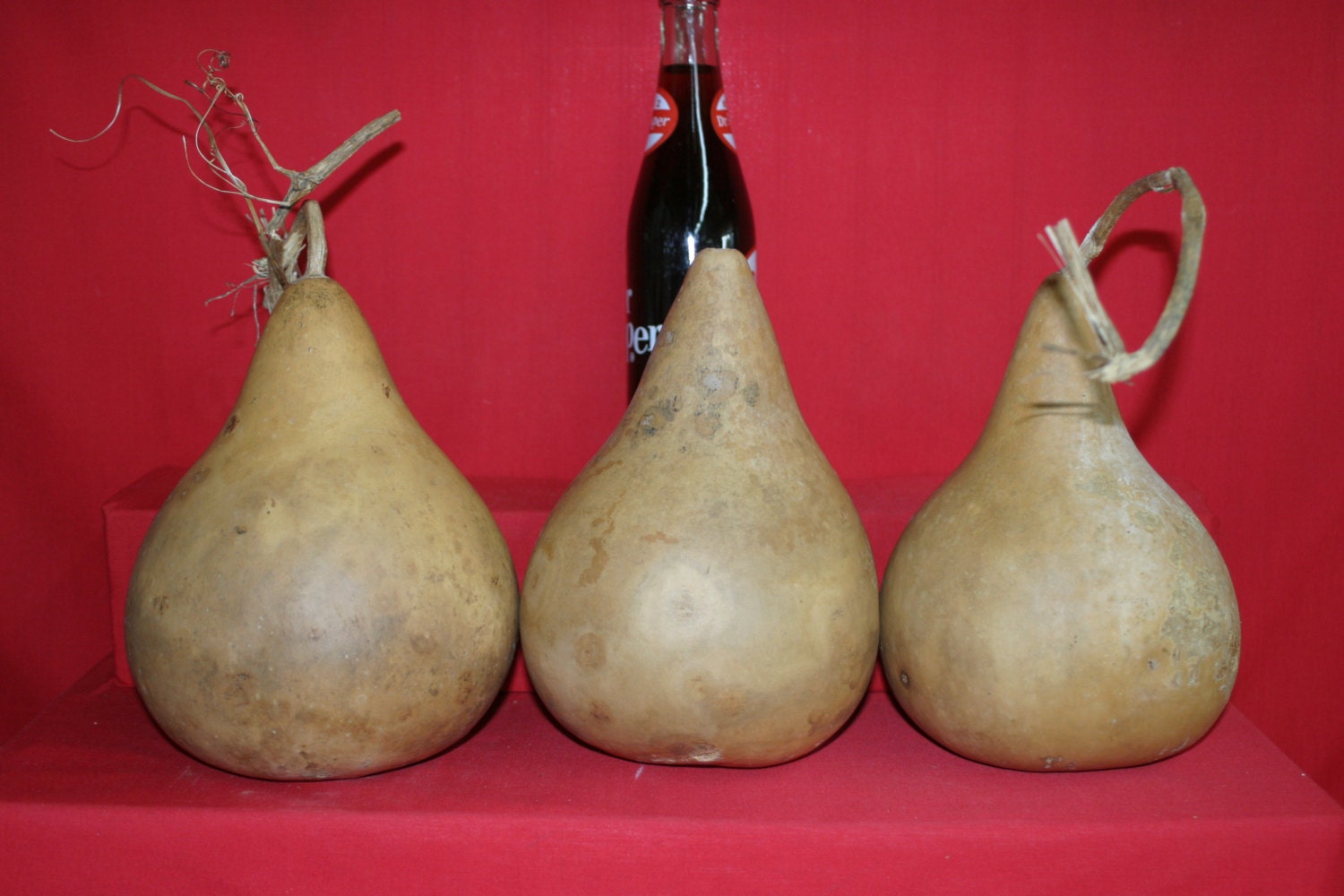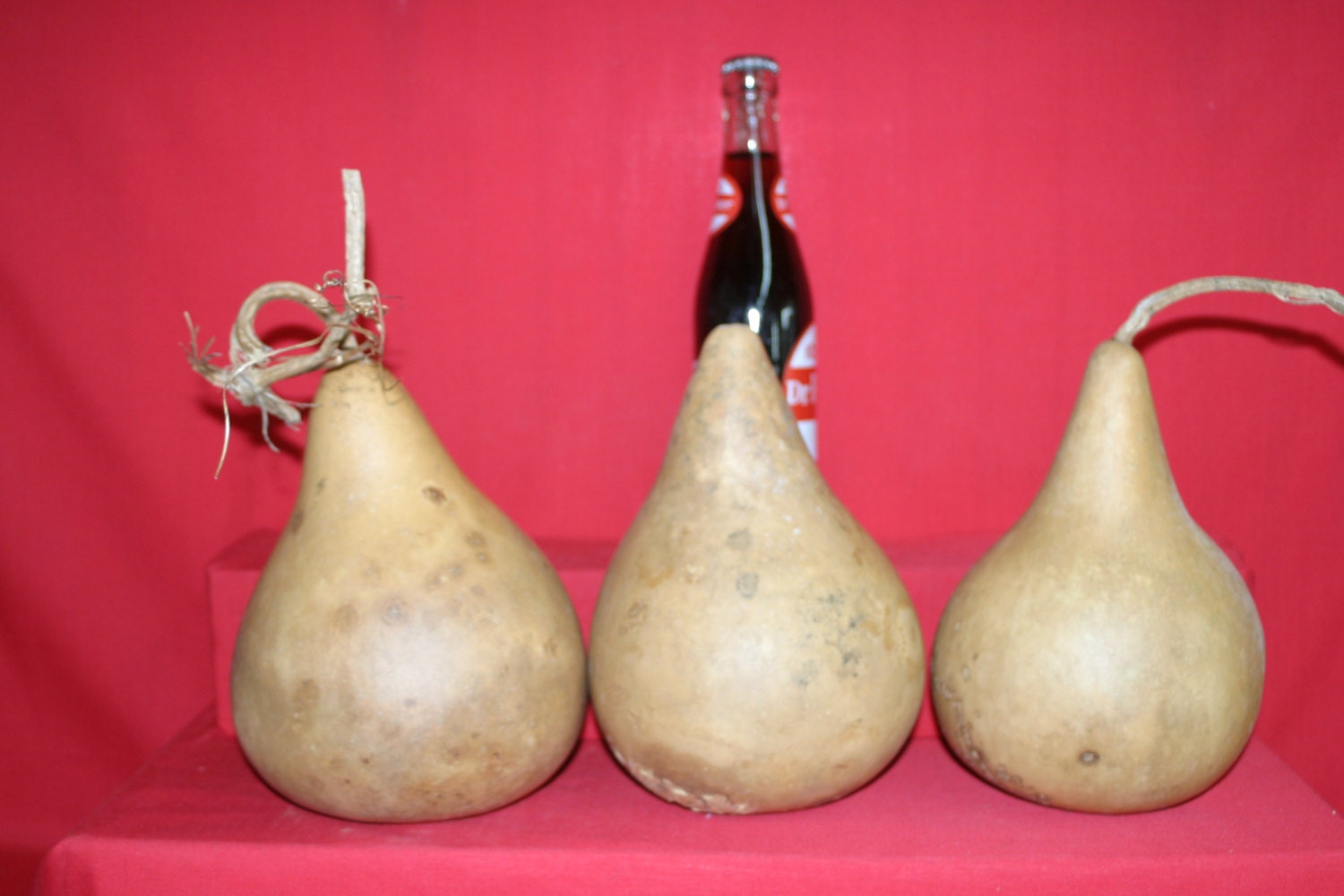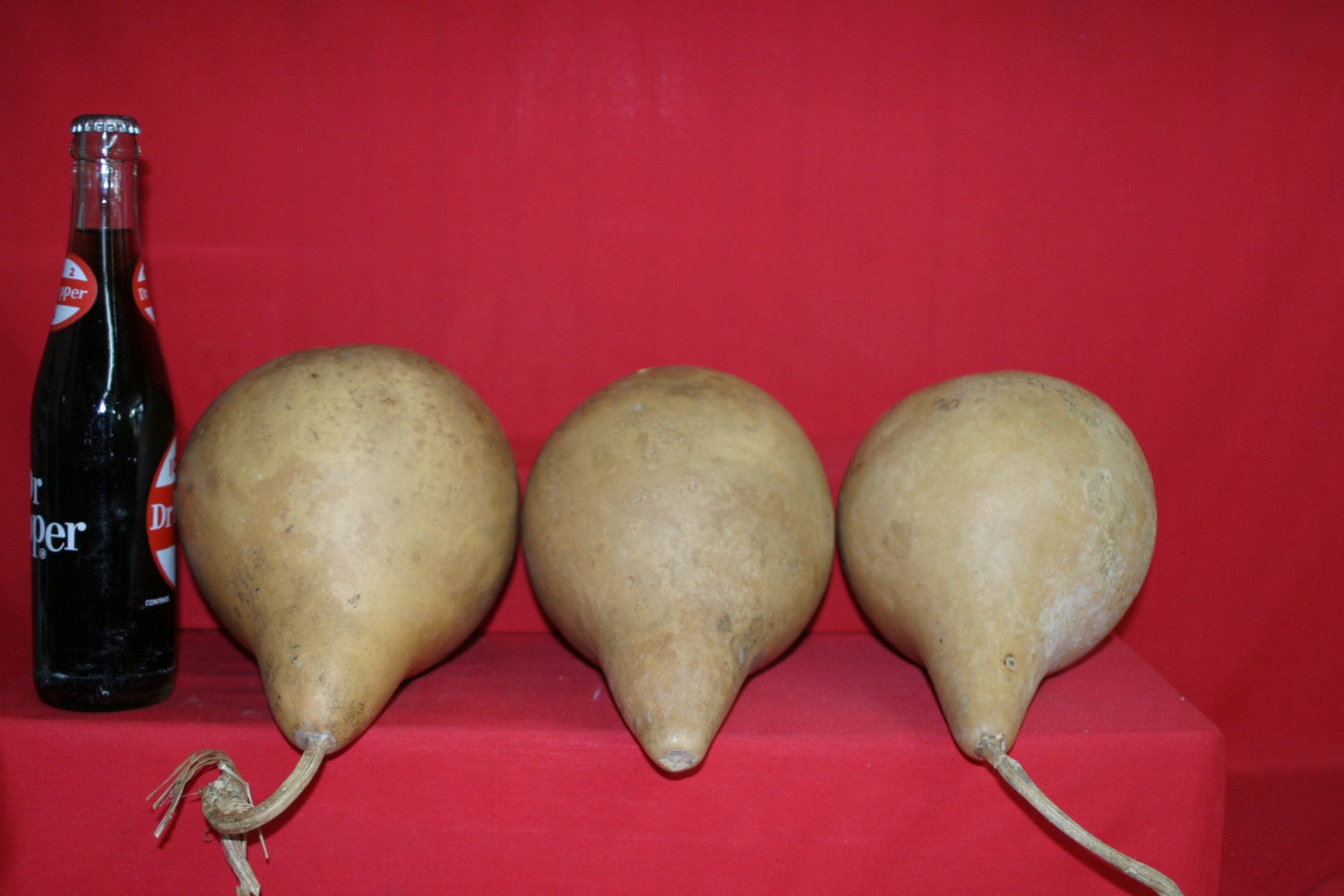 Quantity: Groups of 3 - 5 inch martin gourds
Diameter: Appx. 5 inches to 5-3/4 inches
Height: Appx. 6-3/4 inches to 8-1/2 inches
Thick, hard, quality gourds. Rich Golden Brown. A few might have very slight gray marbling. Most of these gourds will have stems, but few will not have stems.